UNF has celebrated Black History every February since 1973. Examples of these celebrations are shown throughout the exhibit with newspaper articles, event programs, posters, and photographs. The University's Intercultural Center sponsors many of the University's celebrations. You can read the UNF Black History Month Press Release here and see a full listing of the 2022 events on their website, https://www.unf.edu/interculturalcenter/Black_History_Month_Events.aspx.
Each February, the University of North Florida recognizes Black History Month to uplift and honor the histories, stories and voices of the African American community. This month serves as a time to celebrate the African diaspora and the contributions of Black Americans as part of the United States' history. Spearheaded by the Intercultural Center, UNF has planned engaging and informative events and programs throughout the month to acknowledge the robust history and cultural influence of Black Americans.
In addition to UNF's commitment to recognize Black History Month, the university created the Office of Diversity and Inclusion and engages and supports all students, faculty, staff, and the community. Information on the centers, programs and services under the Office of Diversity and Inclusion are also described in this exhibit.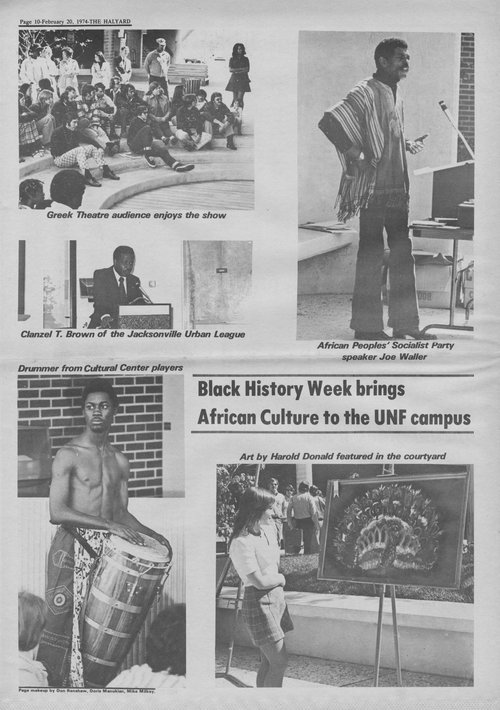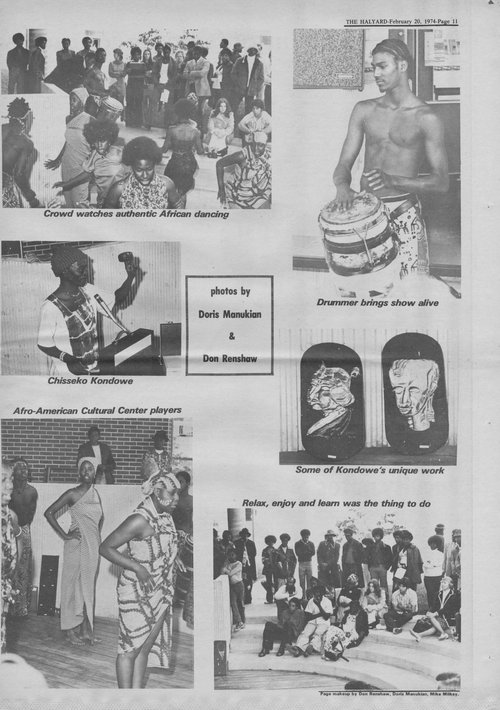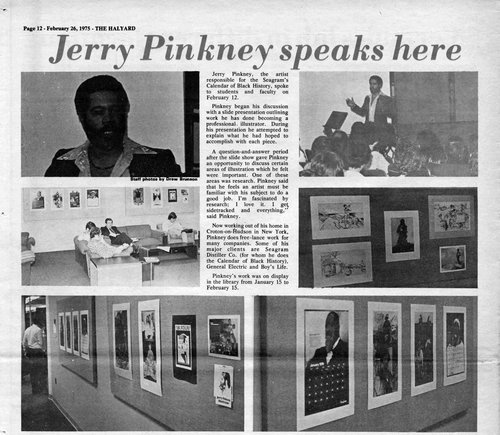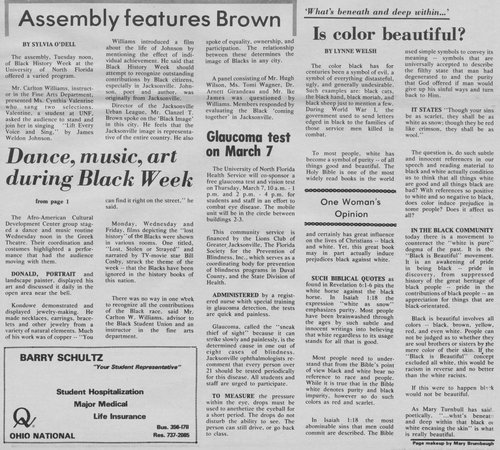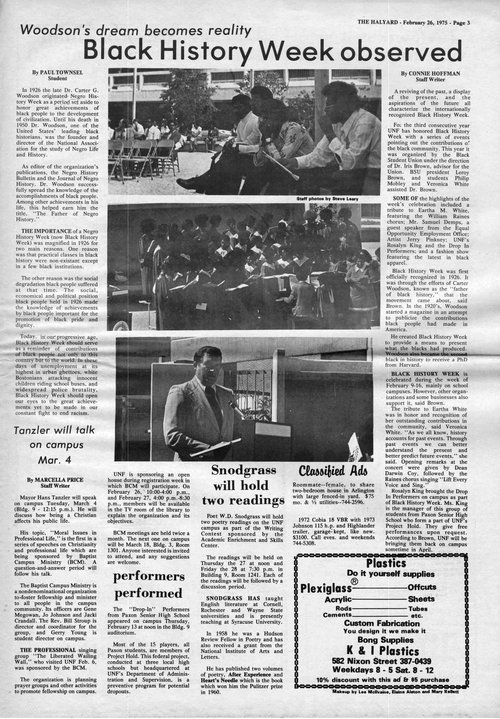 Compilation of articles from The Halyard and The Spinnaker featuring past Black History Week and Month celebrations at UNF from 1973 to 1979.