Women's History at UNF

Every March, since 1986, the Women's Center hosts a variety of programs and events to celebrate Women's History Month. In addition to the March Women's History programs, the Women's Center engages the community year-round with a variety of programs and services advocating for the safety and support of the campus community. From the 2021 Women's History Month Celebration:
2021 marks the 34th anniversary of both the inaugural Presidential Proclamation of Women's History Month and the founding of the UNF Women's Center.
The Women's History Month Celebration is an annual Women's Center and Department of Diversity Initiatives event that provides a vehicle to honor women, their accomplishments and their contributions to society. During the event, scholarships and awards are presented to students, faculty and staff who actively provide advocacy, leadership and service in enhancing gender equity and supporting the advancement of women.
You may view all of the 2022 Women's History Month events on the Women's Center website: https://www.unf.edu/womens-center/Womens_History_Month_Events.aspx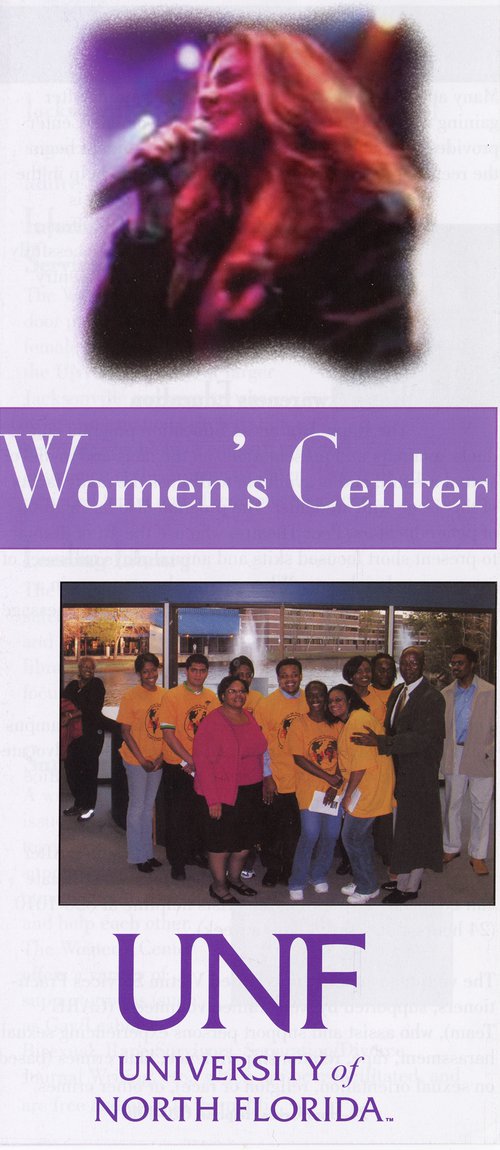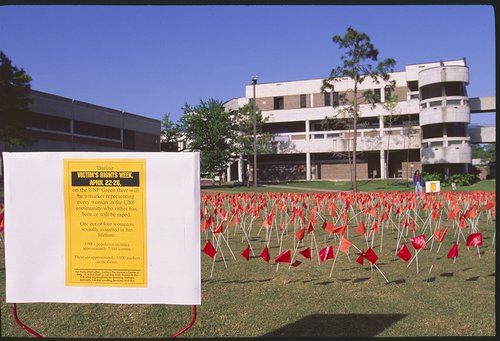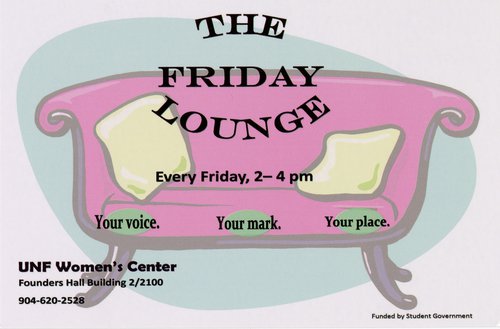 Examples of pamphlets and postcards distributed by the Women's Center offering information on programs and services provided by the center.
UNF Women's Center
Mission: The Women's Center advocates for the political, social and economic gains of all people by eradicating gender-based inequalities in a supportive atmosphere that encourages and facilitates the evolution and development of personal and academic potentials.
Vision: To engage and lead all in the celebration and advancement of women.
Purpose: The Women's Center promotes the growth, productivity and well-being of women in the University community. Although women have made significant gains in society, gender inequalities still exist. The Women's Center is committed to advocating for gender equality and improving the status of women.
We recognize that gender inequalities are deeply connected to other areas of disenfranchisement and oppression in our society. Therefore, our programs and services strive to value and promote respect for all differences. This means that women and men and people of all races, cultures and sexual orientations are welcome in the Women's Center.
Programs & Services: Celebration of Women in the Arts; Friday Lounge; In Roads to Influence; Nursing Nest; Purple Ribbon Campaign; Resource Lending Library; Take Back the Night; V-Day; Women's History Month.